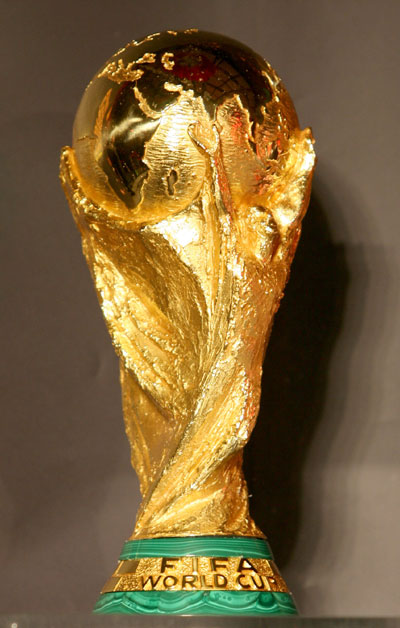 Before the ink has even dried on my previous blogpost of a few hours ago, regarding the shocking denial by South African and FIFA officials that the world cup is in real danger of a terrorist attack, I am tempted to say, "I told you so." This is after the Police commissioner has just revealed that seven replica World Cup trophies have been stolen from FIFA's temporary headquarters in Sandton, Johannesburg.
Seeing as this revelation is still in its infancy, we can only guess when this robbery (which also claimed other official FIFA gear) took place, but it is something the police and FIFA seem to have been keeping under the wraps until Bheki Cele's admission today. The excuse that is already being thrown around is that the crime was committed by somoeone familiar with the FIFA offices. Come on Mr Commissioner, come on Mr. Blatter, where is the tight security that you have been shouting from the roof tops about? You say there is no terrorist threat and that those who dare to say there is, are out to undermine your efforts. You say the Pavlos Joseph the British intruder who strayed into the English team's dressing room after the draw with Algeria was part of a stunt set up by a journalist. Does that take away the glaring reality there are serious security flaws that might just see something bigger occur in the remaining twelve days?
Call me an alarmist, but someone somewhere needs to begin to become answerable. This passing around of responsibility as if it is a red hot coal needs to cease. It has never hurt to ask for more help from agencies that are more experienced in dealing with international event security. Stop the obstinate, hard headed "We have this covered" pride before it is too late!